What Is a Foreclosure?
How to avoid mortgage foreclosure? Foreclosure is a legal action in which a property owner is unable to make mortgage payments as agreed, which allows the lender to seize the property, evict the homeowner and sell the home, as in the agreement between the lender and borrower called a "mortgage".
Finding ways to stop foreclosures helps keep families in their homes, preserves communities, prevents avoidable loss, and other negative side effects. If you are about to fall behind on mortgage payments, facing foreclosure, or in foreclosure, you need to understand the foreclosure process, your rights, learn how to avoid mortgage foreclosure, consequences after foreclosure, and alternatives to foreclosure.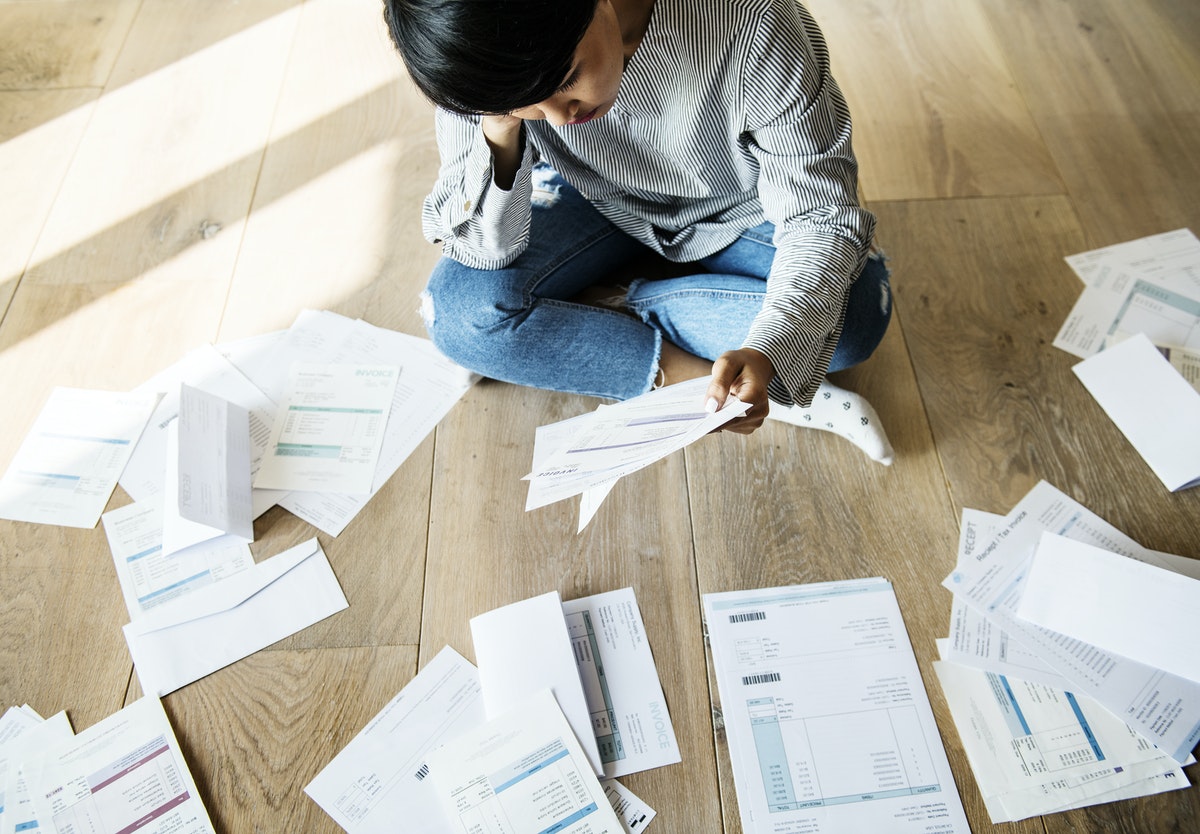 How Does It Work?
Foreclosure procedures vary from state to state. Some states such as New York and New Jersey are judicial foreclosure states which means that if property owners default on their mortgage, the lender must go to court in order to repossess the property. On the other hand, some states such as California, Massachusetts, Michigan, and Minnesota use nonjudicial foreclosures, the lender does not go through court for the foreclosure. The mortgagee (or more commonly the mortgagee's servicer's attorney) gives the debtor a notice of default (NOD) and the mortgagee's intent to sell the real property. The legal mortgage foreclosure process gives some idea about why and how to avoid mortgage foreclosure.
Under federal mortgage servicing rules that went into effect January 10, 2014, the lender cannot officially begin the foreclosure process by filing the foreclosure complaint until property owners more than 120 days delinquent. If we talk about New York, The lender or servicer sends a notice to the borrower 90 days before starting the foreclosure that gives notification about how to cure the default and a list of housing counseling agencies. Generally, the 90-day time period runs concurrently with the 120-day loss mitigation review term.
Reasons for Stopping Mortgage Payments
Many homeowners face unexpected extenuating circumstances that force them to fall behind on their mortgages. Reasons for stopping mortgage payments:
- Job loss or death in the family,
- Sudden illness causing nonpayment of utility bills, tax bills, service shutoffs,
- Mortgage scams,
- Divorce or separation,
- Unexpected interest rate increases,
- Property damaged in natural disasters,
- Pandemic diseases causing social and economic turmoil,
- Unexpected major property maintenance expenses.
If a property owner misses a few mortgage payments, the servicer will probably send a letter reminding the owner to make payments, as well as call the owner to try to collect the payments of the loan. Property owners take the phone calls and letters into consideration seriously. This kind of effort can be a good opportunity to discuss loss mitigation options and attempt to settle an agreement—like a repayment plan, loan modification, or forbearance agreement—so the property owner can avoid possible foreclosure and its consequences. With these options, landowners can learn how to avoid mortgage foreclosure.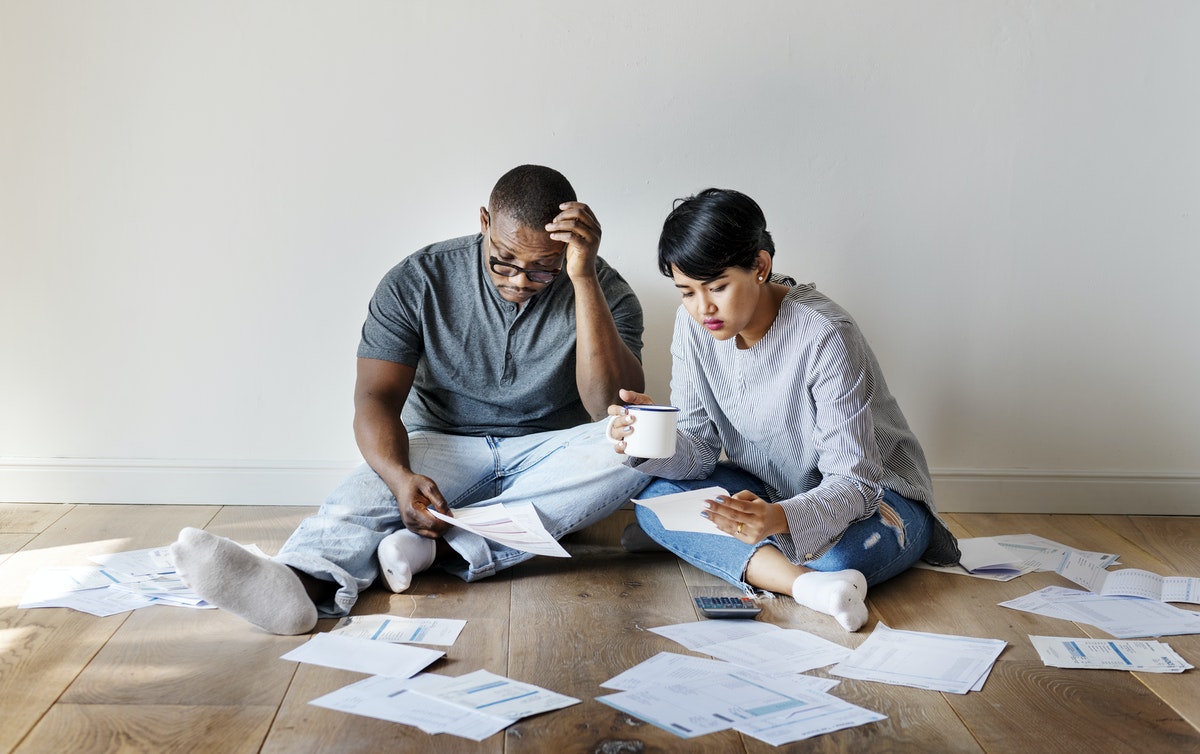 How to Avoid Mortgage Foreclosure? What are the Possibilities?
Refinancing the mortgage is one of the options which can be used. By refinancing, the person pays off the existing mortgage and takes out a new mortgage on a new agreement. Property owners may want to refinance their mortgage to take advantage of lower interest rates, to change your type of mortgage, or for other personal conditions.
Refinancing including "forbearance," "reinstatement," or "repayment" agreements can stop foreclosure.
Loan Modification
If you have defaulted on your mortgage or are struggling to pay, loan modifications may make loans more affordable by lowering the required monthly payments. With a loan modification, the entire past due amount will be added back into the loan.
A modification may;
- lower mortgage interest rate,
- reduce the principal of your mortgage loan,
- extend the term (increases the time) of your mortgage loan.
- change mortgage type (for example, from an adjustable to a fixed rate loan)
Forbearance or Repayment Plans
A repayment plan or forbearance are temporary agreements that may help stop the foreclosure process.
The type of loan, servicers or lenders, and borrowers affect the length and terms of a mortgage forbearance. In practice, there are different types of forbearance plan, including;
Reduced mortgage payments: The lender may reduce monthly payments to half for a certain time period.
Pausing payments: The property owner can stop paying monthly mortgage payments for a specified period if agreed on a plan.
Lump-sum payment (total due payment)
Extended terms or payments spread over time
Payment deferral: The plan enables deferred payment amounts to make a non-interest-bearing forborne balance. Forbearance options show us how to avoid mortgage foreclosure.
As stated by NCLC, "advocates should keep in mind that some refinancing schemes are frauds. Even legitimate refinancing options that appear to be an improvement may be far more costly than the existing mortgage. The major disadvantages to refinancing residential debts are the increased finance charges that result from extending the repayment period, the possibility of having to pay points, the additional closing costs, and prepayment penalties on old mortgages."
The lender lets the owner sells the property to a third party for less than what the owner owes. If the property owner no longer affords his or her mortgage payment, and all other options to retain the real estate are gone, the lender or servicer may offer the owner an incentive to help with a transition to more affordable housing. Before foreclosure, selling the house may be painful, but it is always a better solution than letting a bank sell the property.
Deed-in-lieu of Foreclosure
In a deed-in-lieu of foreclosure, the property owner agrees to transfer the property to the lender in exchange for a discharge of the mortgage debt and payment. If there is no better option available, it allows the owner to avoid foreclosure and make a graceful exit from the property.
Bankruptcy
Both bankruptcy and foreclosure may result in property owner losing the property, sometimes filing bankruptcy can be a wise choice when trying to rebuild credit. A well-managed bankruptcy process can help free from mortgage debts and tax liability. Bankruptcy is a very complicated legal process in which the debtor should be aware and seek counsel. All of these solutions teach us how to avoid mortgage foreclosure.
Some of the options mentioned above may result in the property owner still owing money to the lender or can have serious tax consequences. Property owners should be careful about what they are agreeing to and consult with a professional team or a lawyer before signing any document.
Finally…
In a nutshell, if the property owner can no longer afford the mortgage payments, there are some other better options before the foreclosure. These options such as loan modification, forbearance or repayment plans, short sale, deed-in-lieu of foreclosure, and bankruptcy can keep the property and avoid the negative consequences of a possible foreclosure. Finding ways to stop foreclosures helps keep families in their homes, preserves communities, prevents avoidable loss, and other negative side effects.
Also, you may find the following articles helpful:
Need Support?
John Onal & Associates PC is a law office specializing in Real Estate Law, Intellectual Property, Corporate and Business Law, Immigration Law, and the US Visa Processes. We deliver reliable advice in a large variety of subjects ranging from forming a corporation, and buying a house in the US to trademark registration and Green Card applications (e.g., EB3 Visa or DV Lottery). With exceptional knowledge and insight into immigration law, our experienced lawyers at John Onal & Associates PC are ready to help and respond to all of your inquiries.
You can follow up at www.jonallaw.com website, social media accounts, Youtube Channel, and our blogs in Turkish and English to get updated information and news about these topics.
You can also visit our office directly or contact us via e-mail or phone.
This is not a legal advice