You must know that US immigration laws stops people from entering the United States without approval. This leads to the question: Can an undocumented immigrant stay in the US?
US Immigration Law Makes Undocumented Immigrants Eligible for Green Card If They Marry a US Citizen
An undocumented immigrant can become eligible for Green Card by entering a bona fide, valid marriage with a US citizen. The eligibility will be granted irrespective of whether it is same-sex marriage or a heterosexual marriage. The marriage will make the immigrant an immediate relative of the US citizen and allows for them to become eligible for a US green card. Additionally, marriage to a legal permanent resident will have the same effect.
If you are in a similar situation and looking to get a Green Card using the above method, you may still face issues. Your illegal status will be responsible for the problems. Things will be less troublesome for you if your illegal status is a result of an expired Visa (which was initially valid).
However, the process is more complicated if the immigrant entered the country illegally. If you traversed the US border secretly without undergoing inspections at a checkpoint, even marriage to a US citizen might not adjust your status as an illegal immigrant. The only way you can become a permanent resident of the country in such situations is by seeking assistance from an immigration lawyer.
Consulting a lawyer who has extensive expertise in immigration law will help you, even if you have spent six or more months in the US illegally. In that case, you may become eligible for legal forgiveness or a waiver. However, you must note that getting the waiver is almost impossible without legal assistance.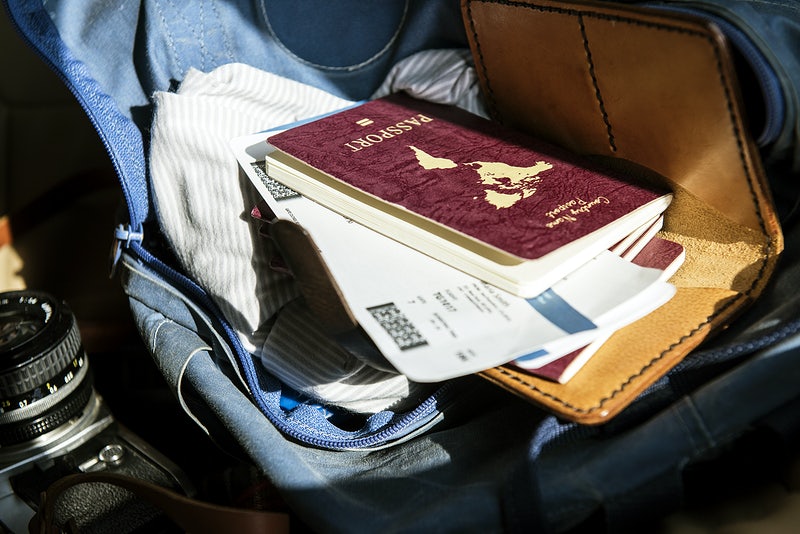 Illegal Immigration Law Makes Undocumented Immigrants Eligible for Green Card If They Have Served in US Military
An individual is automatically eligible to obtain a Green card he or she has served the US Armed Forces in one or more of the conflicts or wars listed below:
Iraq hostilities or War on Terrorism
Persian Gulf War
Vietnam hostilities
Korean hostilities
World War I & II
War veterans of the above-mentioned conflicts and wars do not need to complete the usual steps for obtaining a Green Card. The only thing they had to do is enlist themselves while on a non-commercial US ship or a US territory like Swains Island, Canal Zone, or American Samoa. Seek the help of a lawyer proficient in immigration law.
Undocumented Immigrants May Become Green Card Holders by Avoiding Removal
If the US immigration authorities arrest you, the event might help you to avoid removal and obtain a Green Card. You'll be able to achieve that by applying for Cancellation of Removal. However, you'll need to prove the following:
You were physically in the US for a minimum of 10 years.
You have never got involved in anything immoral during those 10 years.
If you face removal, your parents, children, or spouse, who is also a permanent resident/US citizen, will face extreme hardship.
Your removal is not a result of immigration violations or crimes committed by you.
It is not recommended to apply for the Cancellation of Removal by yourself, instead, get in touch with a lawyer who is an expert in immigration law. As you will have to attend immigration court when the removal proceedings begin, you must ensure you have proper legal representation. An experienced lawyer should be representing you in court during these proceedings.
Undocumented Immigrants Can Apply for Asylum to Obtain Green Card
To use this method for obtaining a Green Card, you'll have to apply for asylum within a year of entering the country or the expiration of your lawful visa. To qualify for asylum, you will need to prove that you are a victim of persecution or are afraid of becoming a victim of persecution in your homeland. Reasons for persecution include religion, race, political opinion, nationality, or involvement in a certain social group.
You'll become eligible to apply for a Green Card a year after the approval of your asylum application. To apply for US citizenship, you will need to wait another four years. Get in touch with a lawyer having significant knowledge of immigration law.
Final Words
None of the above methods is easy to implement. This makes it essential for you to seek professional help. Only an experienced lawyer knows the intricacies of immigration law. They are the most informed to decide which of the above methods will make you eligible for a Green Card.
Need Support?
Onal Gallant and Partners PC is a law office specializing in Real Estate Law, Intellectual Property, Corporate and Business Law, Immigration Law, and the US Visa Processes. We deliver reliable advice in a large variety of subjects ranging from forming a corporation, and buying a house in the US to trademark registration and Green Card applications (e.g., EB3 Visa or DV Lottery). With exceptional knowledge and insight into immigration law, our experienced lawyers at Onal Gallant and Partners PC are ready to help and respond to all of your inquiries.
You can follow up at www.ogplawfirm.com website, social media accounts, Youtube Channel, and our blogs in Turkish and English to get updated information and news about these topics.
You can also visit our office directly or contact us via e-mail or phone.
The information and opinions provided on this website does not, and is not intended to, constitute legal advice; instead, all information, content, and materials available on this site are for general informational purposes only and may not constitute the most up-to-date legal information.