What is A Trademark?
Trademark is simply COMMERCIAL-BRAND. Trademark is the instrument that prevents the products or services that you actively use in commercial areas or intent to use in a short time by being used by others and making unfair profits. This can sometimes be name, logo, design, sometimes composite. It is even possible to put some unique sounds, odors, and shapes under trademark protection.
Why Should the Trademark Application Be Made?
Normally, there is no legal obligation to apply for a trademark, it is preferably done. Because the philosophy underlying the trademark laws and rules is the person who actively uses the mark in trade first, so it is the person or organization that uses it. If necessary, the person using the trademark can always prove it very easily in the courts. But in practice, solving a trademark-related legal problem in court takes both time and money. By registering your trademark, you solve such a possible conflict, and you will be in an advantageous position. With Trademark Registration, you notify and announce to the relevant market that you own the brand. Trademark registration is like a deed, it can be bought, sold, transferred, and shared by the licensing. Also, another benefit of trademark registration is that your competitors who want to appeal to your trademark have to file a "Trademark Cancellation" case, which is both a costly and tiring process for them, so they need to think thoroughly before attempting to start the case. A trademark registration gives you the right to warn people and organizations that violate your trademark rights, to file a lawsuit, to take an injunction decision and compensation. In this way, you can further advance your trade and protect your commercial rights and savings safely.
How to Apply for A Trademark?
There are a few points to be determined before applying. First of all, what is a trademark? Is it a logo or name or both? It is necessary to decide on this. For example, the name STARBUCKS is also a trademark, and the mermaid called THE SIREN in the STARBUCKS logo is also a stand-alone trademark. Different designs in the same logo are also a separate trademark.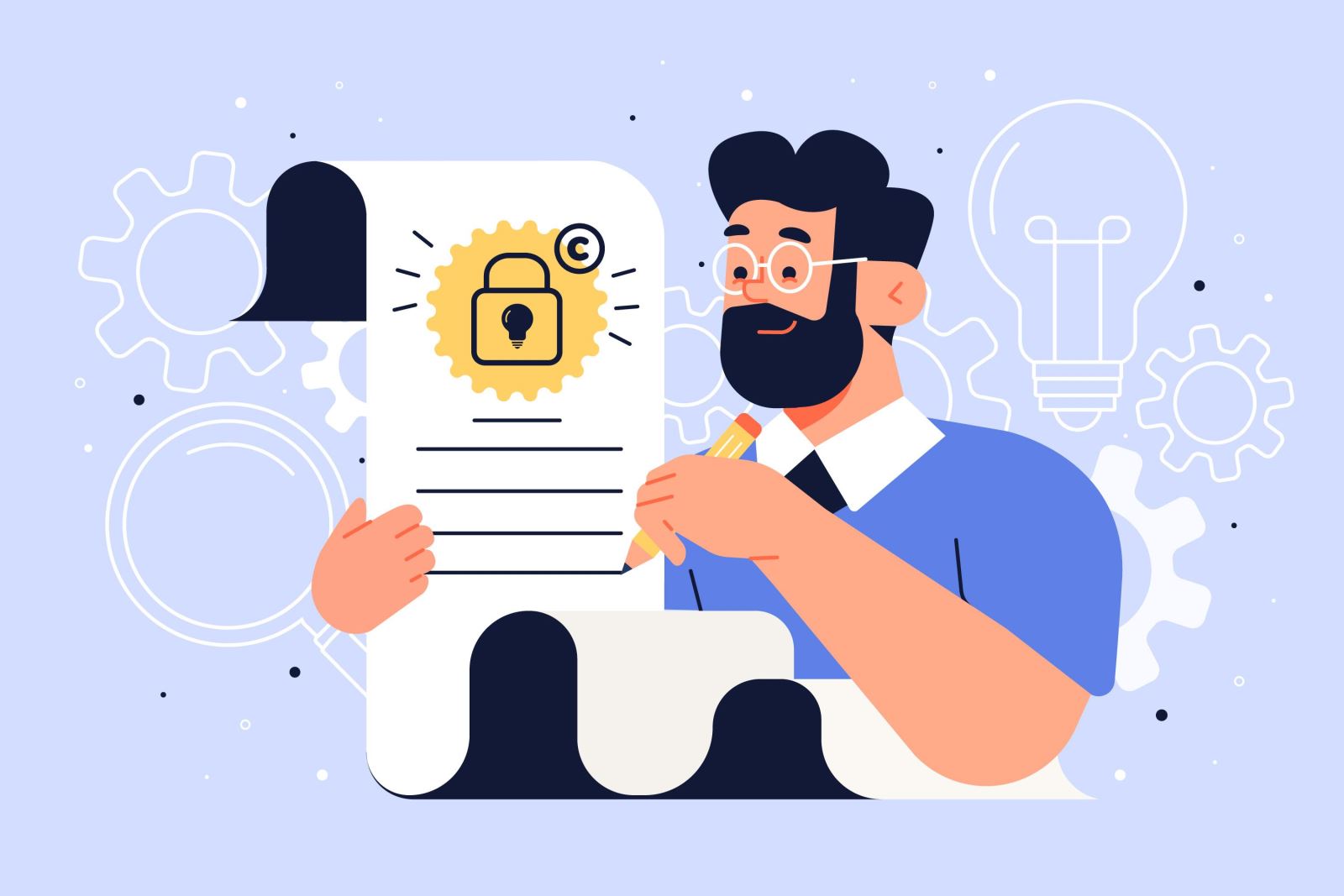 For this reason, big companies have dozens of trademarks. After the trademark is determined for you, the trademark application is made in that direction. If it will only be the name, then there is no need to add your logo. But if a logo application is to be made, it is necessary to add a black and white drawing of your logo to the application.
What to Include in Your Application?
The "owner" listed below refers to the trademark owner.
Owner ("applicant") name and entity type
Owner address
Owner email address
Attorney name and postal and email addresses, if the applicant has an attorney
Depiction of trademark ("the drawing")
Goods and/or services
The application filing fee for one class of goods/services
First use date
First use date in trade
One of the most important issues in the application is to determine the right product and service class. More than one class can be chosen, as we mentioned at the beginning, there is a requirement to use the trademark. Therefore, you need to use it actively in the classes you want to protect your trademark.
Timeline for the Trademark Application
The registration process can take an average of 6 months. On the day you apply, you will be given priority, and applications made with a similar name or logo will be held and not evaluated because the priority is yours, so your application will be finalized. Therefore, your application will take longer than usual for any reason, it will not have a negative effect on the registration decision. If there are any contradictions for your mark in the first 4 months on average, it will be checked if the USPTO officer decides that there is a potential contradiction, the office sends a letter called OFFICE ACTION and waits for the defense that there is no contradiction.
The USPTO will also refuse registration of a proposed mark for many other reasons, including if the mark is:
A surname
Geographically descriptive of the origin of the goods/services
A foreign term that translates to a descriptive or generic term
An individual's name or likeness
The title of a single book and/or movie
A matter that is used in a purely ornamental manner.
If no refusals or additional requirements are identified or if all identified issues have been resolved, the examining attorney will approve the mark for publication in the Official Gazette (OG) a weekly online publication. After publishing in the OG, there is a 30-day period in which the public may object to the registration of the mark by filing an opposition. An opposition is similar to a court proceeding but is held before the Trademark Trial and Appeal Board, a USPTO administrative tribunal. If no opposition or extension of time to oppose is filed or if you successfully overcome an opposition, you do not need to take any action for the application to enter the next stage of the process. Absent any opposition-related filings, the USPTO generally will issue a registration certificate about 11 weeks after publication if the application is based upon the actual use of the mark in commerce.
Onal Gallant and Partners is a law office specialized in Corporate and Business Law, Immigration Law, green card lottery, the US Visa Processes, Intellectual Property, and Real Estate Law and relating areas. We deliver reliable advice in a large variety of subjects ranging from piercing the corporate veil, forming a corporation, and buying a house in the USto trademark registration and Green Card applications (e.g., EB3 Visa or DV Lottery). With exceptional knowledge and insight into the immigration law and green card lottery/application process, our experienced lawyers at John Onal & Associates PC are ready to help and respond to all your inquiries.
Need Support?
Onal Gallant and Partners PC is a law office specializing in Real Estate Law, Intellectual Property, Corporate and Business Law, Immigration Law, and the US Visa Processes. We deliver reliable advice in a large variety of subjects ranging from forming a corporation, and buying a house in the US to trademark registration and Green Card applications (e.g., EB3 Visa or DV Lottery). With exceptional knowledge and insight into immigration law, our experienced lawyers at Onal Gallant and Partners PC are ready to help and respond to all of your inquiries.
You can follow up at www.ogplawfirm.com website, social media accounts, Youtube Channel, and our blogs in Turkish and English to get updated information and news about these topics.
You can also visit our office directly or contact us via e-mail or phone.
The information and opinions provided on this website does not, and is not intended to, constitute legal advice; instead, all information, content, and materials available on this site are for general informational purposes only and may not constitute the most up-to-date legal information.