Naturalization is considered one of the most important pathways to US Citizenship and becoming a lawful permanent resident or in other and more common words, being a Green Card holder constitutes the first and the most essential condition. Green Card holders can utilize many benefits that US citizens have. Once you obtain permanent resident status, you can live and work in the US without any restriction. You also become eligible for a lot of state or federal legal rights and protections that US residents are entitled to.
However, these benefits do not fully encompass all privileges that a US passport offers. For example, you can't vote, you may not be qualified for all public funds and subsidies that are designated for the US citizens, you can't serve as a juror in the courts, and ultimately you can't carry a US passport. Furthermore, if you commit certain major crimes or spend a long time outside the US, your green card may be revoked.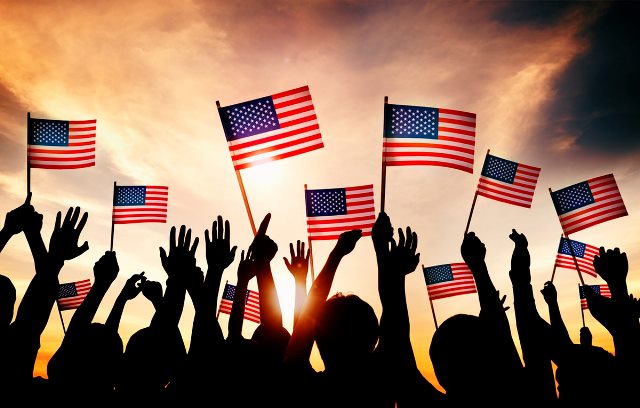 Requirements of US Citizenship by Naturalization
Permanent Residency
As a general rule, you should have maintained your Green Card aka lawful permanent residence for five consecutive years. Also, you should have met all legal liabilities emanating from your green card status in the meantime (e.g., registering to selective service)
Continuous Residence
You should demonstrate a continuous residence in the US at least for 5 years immediately prior to the date the form N-400 is filed. No interruptions occurred by being abroad should exceed 6 months. However, if a disruption of this long takes place somehow, it should be shown that it was not due to an intention to disrupt the continuous residence but to a rightful necessity. Keep in mind that it is always possible to stay outside the US more than this designated time if approval from USCIS is obtained in advance by submitting evidence for maintaining strong ties in the US and for force majeure conditions.
Physical Presence
An at least 30 months of physical presence out of the five years immediately before the date the form N-400 is required.
Local Residence
You are also required to show that you have resided in the state or USCIS district where you apply for at least 3 months.
English
You should be able to read, write, and speak English at least a basic level. This is measured at the naturalization test at the end of the process.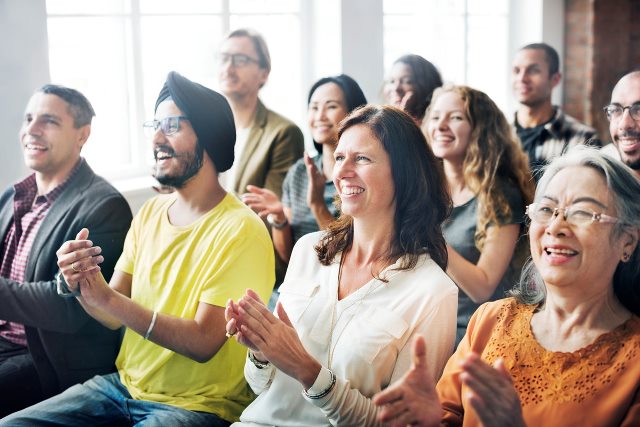 Civic Knowledge
You are expected to have a basic understanding of US history and government. This is also determined with the Naturalization test. This might sound a little challenging, but guidance documents prepared by USCIS would be quite helpful.
Good Moral Character
To be eligible for naturalization, you should demonstrate a good moral character. To put it more concretely, if you meet the obligations to become a US permanent resident and have respected all US laws during your period of permanent residency, then you should easily meet this criterion.
Adherence to the US Ideals
You are expected to demonstrate an adherence to the principles and ideals in the U.S. Constitution
Oath of Allegiance
You are required to take an oath of allegiance to the United States.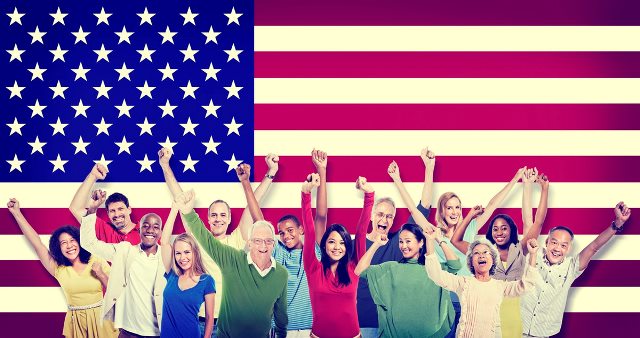 US Citizenship Application Process
The application process can be summarized as follows:
File and submit the form N-400 and pay relevant fees
Appear for your Biometrics Appointment where some of your biometric data such as fingerprint are collected by USCIS
Attend your naturalization interview. During your interview, you will be asked questions regarding the content of your application and your background. You will also take an English and Civics Test.
Attend the Naturalization ceremony and take the oath of allegiance and receive your Naturalization Certificate
Please keep in mind that above process of which main steps are provided can be slow and be subject of cumbersome bureaucratic procedures. Although processing time of citizenship through naturalization varies between 8 months and a year on average, it may take way longer than this depending on the district and the season the application is made and of course, depending on the possible complications in your individual immigration status.
Expedited Paths to the Naturalization and US Citizenship: Marriage and Military Service
Before closing this topic, two exceptional naturalization routes which are eligible to be finalized faster compared to the general naturalization process should be mentioned. That is, if you are a permanent resident and if you are married to a US citizen or if you serve in the US Military, then this five-year waiting period can reduce substantially.
If you are married and living with a US citizen for at least three years and if you are a green card holder for at least three years you may become eligible for citizenship by naturalization. During this period, your physical presence requirement would be 18 months. On the other hand, if you are serving in the army, the waiting period can reduce to 1 year. Needless to say, in both cases, all other general criteria should be met.
Need Support?
Onal Gallant and Partners PC is a law office specializing in Real Estate Law, Intellectual Property, Corporate and Business Law, Immigration Law, and the US Visa Processes. We deliver reliable advice in a large variety of subjects ranging from forming a corporation, and buying a house in the US to trademark registration and Green Card applications (e.g., EB3 Visa or DV Lottery). With exceptional knowledge and insight into immigration law, our experienced lawyers at Onal Gallant and Partners PC are ready to help and respond to all of your inquiries.
You can follow up at www.ogplawfirm.com website, social media accounts, Youtube Channel, and our blogs in Turkish and English to get updated information and news about these topics.
You can also visit our office directly or contact us via e-mail or phone.
The information and opinions provided on this website does not, and is not intended to, constitute legal advice; instead, all information, content, and materials available on this site are for general informational purposes only and may not constitute the most up-to-date legal information.