Car accidents are difficult and unfortunate situations. However, it can be even more complicated to determine the faulted party, and obtain a pay out from their insurance company. Thankfully, many states follow some version of the no-fault car insurance system. Also known as Personal Injury Protection (PIP), this no-fault insurance compensates for all your medical bills if you are injured in a car accident, regardless of who was at fault. In this article, we will look at the different aspects of a no-fault car accident claim and find out how it works.
What is No-Fault Insurance System?
Under fault-based car insurance systems, when a person is injured, they have the option to raise a compensation claim against the at-fault driver. This is typically done through the driver's insurance company. In such a case, your car accident attorney will persuade the driver's insurance company to pay for the damages incurred from the accident.
Although this is a good way to seek appropriate compensation, it is not the most efficient process It involves filing police reports and gathering evidence against the at-fault party Even if sufficient evidence is obtained , an insurance company may still try to deny the claim, which will cause the rise of a civil lawsuit for the damages stemming from the car accident.
However, if you live in any of the no-fault insurance states, there is a more simplified procedure of filing an insurance claim. Instead of filing a claim to the at-fault driver's insurance company, you submit a no-fault car accident claim to your own insurance company. After the claim is submitted hey will compensate for your financial losses caused due to the accident.
Thus, with a no-fault insurance system in place, you don't have to worry about the at-fault drivers insurance company denying your claim. Also, there is no need to gather evidence against the driver, which can be strenuous and extremely costly.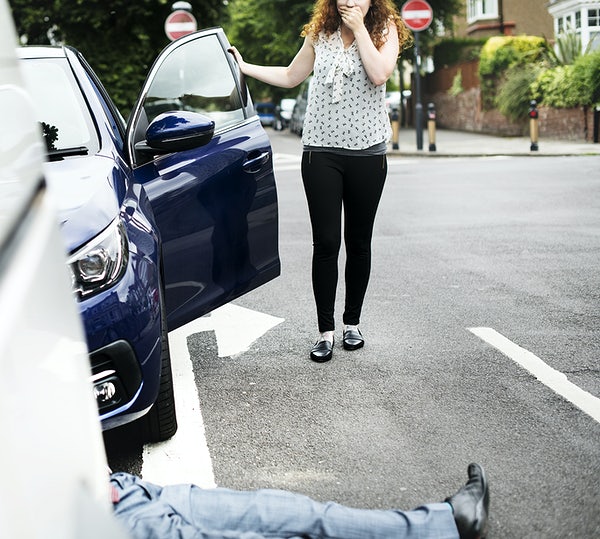 What Does the No-Fault Car Accident Claim Cover?
The exact PIP coverage depends on the state you live in. You can get in touch with personal injury law attorneys to identify the exact costs covered in these insurance claims.
Typically, these claims may pay toward:
Your medical expenditures
Health insurance deductibles
Lost wages, in case your injury prevents you or any of the car passengers from working
Funeral and burial expenses, in case any passenger loses their life in the accident
Essential services such as child care
What Does the No-Fault Car Accident Claim Not Cover?
There are many things that a no-fault car accident claim does not cover. For instance, anything that is not related to personal injuries is not covered. So, if you damage someone's house fence or another vehicle during the accident, your PIP insurance will not pay for it. Instead, you will require property damage liability insurance to cover that kind of claim.
Broadly, the no-fault car accident claim does not cover the following:
Damage to your vehicle
Damage to another person's property
Medical expenditures or lost wages that go beyond your policy's coverage limit
How Does No-Fault Insurance Claim Works?
With a at fault claim, most personal injury attorneys will forbid you from giving a recorded statement to the at-fault driver's insurance company; which is common in typical car accident proceedings.
However, in a no-fault accident claim, the state mandates you to cooperate with your insurance company. You must provide them a recorded statement and even attend a medical examination with a practitioner chosen by the company. If you fail to cooperate with the procedure, your insurance company may even deny your claim.
No-Fault Insurance Coverage Limits
Like all other insurance coverage, you must select a coverage limit for your no-fault insurance policy that suits your needs. This limit will decide how much your insurance company will pay in a no-fault car accident claim if you get into an accident.
To determine your appropriate coverage limit, it is recommended that you review your health insurance coverage. It is important to note that different states have varying minimum amounts for PIP insurance.
It is advisable to get in touch with a reputed and experienced car injury lawyer. He will provide legal advice regarding the coverage limit and also help you expedite the claim process.
Need Support?
Onal Gallant and Partners PC is a law office specializing in Real Estate Law, Intellectual Property, Corporate and Business Law, Immigration Law, and the US Visa Processes. We deliver reliable advice in a large variety of subjects ranging from forming a corporation, and buying a house in the US to trademark registration and Green Card applications (e.g., EB3 Visa or DV Lottery). With exceptional knowledge and insight into immigration law, our experienced lawyers at Onal Gallant and Partners PC are ready to help and respond to all of your inquiries.
You can follow up at www.ogplawfirm.com website, social media accounts, Youtube Channel, and our blogs in Turkish and English to get updated information and news about these topics.
You can also visit our office directly or contact us via e-mail or phone.
The information and opinions provided on this website does not, and is not intended to, constitute legal advice; instead, all information, content, and materials available on this site are for general informational purposes only and may not constitute the most up-to-date legal information.