Choice No-Fault Car Insurance in Auto Insurance in the USA
Choice no-fault car insurance policy has been widely discussed in recent years. New Jersey has played a significant role in the debate. Choice no-fault car insurance policy applicants are presumed to have opted for the verbal threshold on lawsuits unless they specifically reject it. More than 85 percent of policyholders in New Jersey have policies restricting lawsuits.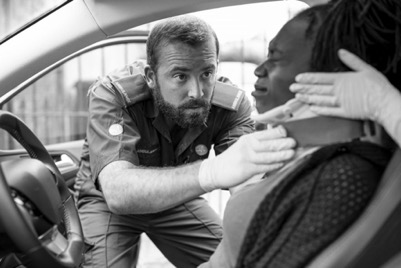 Choice No-Fault Car Insurance? Or else?
The USA auto liability insurance laws fall into four broad categories: tort liability, add-on, no-fault, and choice no-fault. Puerto Rico and twelve states have no-fault auto insurance laws. New Jersey, New York, Florida, Michigan, and Pennsylvania have verbal thresholds. The other seven states—Massachusetts, Minnesota, Hawaii, Kansas, Kentucky, North Dakota, and Utah—use a monetary threshold. New Jersey, Pennsylvania, and Kentucky have a choice no-fault car insurance policy law. Motorists may reject the lawsuit threshold and retain the right to sue for any auto-related injury in these three states.
Choice No-Fault Car Insurance Policy Laws Governing Liability Coverage
No-fault, first-party benefits, or personal injury protection are compulsory and also restrictions on lawsuits are imposed in New Jersey and New York. New Jersey is also a choice no-fault car insurance policy state. A policyholder can choose a policy based on the no-fault system or traditional tort liability in New Jersey. There are some significant differences based on the restrictions. There are restrictions on the right to sue in different states and whether the policyholder's own insurer pays first-party benefits regardless of who is at fault in the accident, up to the state maximum amount.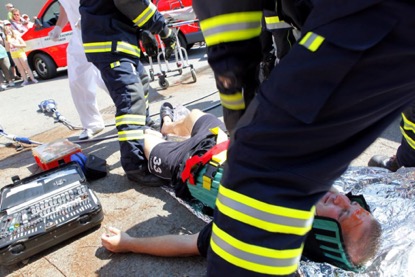 Choosing the Right Car Insurance Policy
Tort liability insurance policy: There are no restrictions on lawsuits in traditional tort liability states. A policyholder and passengers can sue the other driver at fault in a car accident for the pain and suffering the accident caused, as well as for out-of-pocket expenses.
Under a No-fault policy, each insurance company compensates its own policyholders for the cost of minor injuries, regardless of who was at fault in the accident. No-fault system is designed to reduce the cost of auto insurance by taking small claims out of the courts. Personal injury protection (PIP) or first-party benefits are mandatory coverage in true no-fault states, but coverage varies by state. Policyholders can sue for severe injuries in no-fault states if the case meets certain conditions.
Choice no-fault car insurance states such as New Jersey, drivers may select one of two options: a no-fault auto insurance policy or a traditional tort liability policy. The no-fault option has a verbal threshold in New Jersey.
Add-on insurance policy: Like in no-fault states, policyholders receive compensation from their own insurance company, but there are no restrictions on lawsuits. Policyholders' benefits have been added to the traditional tort liability system, but the benefits may be lower than in no-fault states.
Choice No-Fault Car Insurance Policy in New Jersey
Choice no-fault car insurance policy has thrived over the years. New Jersey pioneered reforms designed to curb the overuse of medical care in its overhaul of the auto insurance system in 1998 and has subsequently worked to place reasonable limits on medical care costs. Other states have modeled their reforms on the New Jersey protocols.
Choice no-fault car insurance policy has two forms of implementation in New Jersey:
Basic Policy: New Jersey law requires that all drivers should carry at least a Basic Policy. That policy is fundamental and covers $15,000 per person per accident for you or others named in your policy and supplies $5,000 in property damage liability.
Standard Policy: Offers $250,000 in personal injury protection per person per accident, $5,000 in property damage liability; $15,000 in bodily injury liability per person, and up to $30,000 per accident.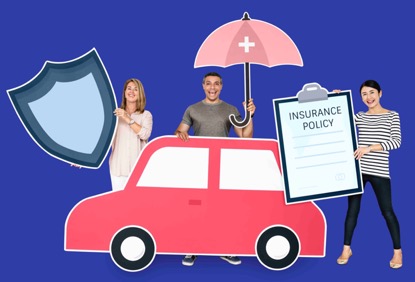 Small Claims is Limited to $3,000
Personal Injury Statute of Limitations: 2 years from the date of the injury. (Title 2A, Ch. 14, Sec. 2A:14-2)
The law of the state where the accident occurred determines what reports must be made after a car accident. Generally, reports should be filed with the police, your insurance company, and the Department of Motor Vehicles (DMV)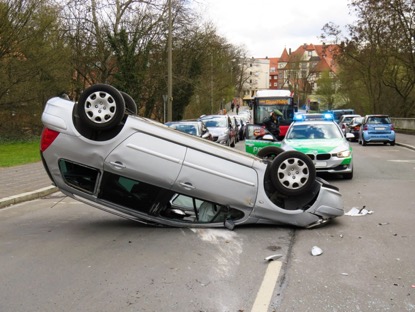 Choice No-Fault Car Insurance Policy Can Help You
Car accidents are an inevitable fact of our daily lives. More than four people are injured every minute in the United States due to a car accident. Sometimes a very ordinary accident can become too complicated to get out of. Lack of insurance or insufficient insurance of the other party or parties involved in the accident may cause you trouble. In case of disagreements about who is guilty, the insurance company may refuse to cover your loss. You will need specialized lawyers to guide you through the car accident arrangements, such as determining the defect rate, how and when you contact the insurance company.
Need Support?
Onal Gallant and Partners PC is a law office specializing in Real Estate Law, Intellectual Property, Corporate and Business Law, Immigration Law, and the US Visa Processes. We deliver reliable advice in a large variety of subjects ranging from forming a corporation, and buying a house in the US to trademark registration and Green Card applications (e.g., EB3 Visa or DV Lottery). With exceptional knowledge and insight into immigration law, our experienced lawyers at Onal Gallant and Partners PC are ready to help and respond to all of your inquiries.
You can follow up at www.ogplawfirm.com website, social media accounts, Youtube Channel, and our blogs in Turkish and English to get updated information and news about these topics.
You can also visit our office directly or contact us via e-mail or phone.
The information and opinions provided on this website does not, and is not intended to, constitute legal advice; instead, all information, content, and materials available on this site are for general informational purposes only and may not constitute the most up-to-date legal information.